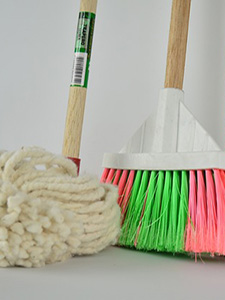 Massachusetts' Multi-State Contract for Green Cleaning Products, Programs, Equipment, and Supplies (FAC85) - March 2015
FAC85 offers a broad selection of environmentally preferable cleaning products, including janitorial paper goods, entryway systems, equipment, trash liners, and specialty items/technologies. This contract can be used by state agencies, local governments, educational institutions, and other public entities and nonprofit organizations in the following states: Massachusetts, New York, Connecticut, New Hampshire, Rhode Island, and Vermont (and in other states, by request). The Commonwealth of Massachusetts, the State of New York, and RPN received an award for this model green cleaning procurement initiative from the Sustainable Purchasing Leadership Council (SPLC) in 2016.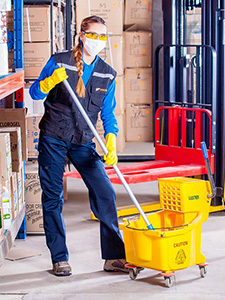 Oregon-Washington Green Cleaning Supplies Contract - July 2013
In 2013, Oregon and Washington developed a Request for Proposals (RFP) with support from RPN under a NASPO contract for environmentally preferable Janitorial Supplies, Industrial Papers, Equipment, and Incidental Services. Oregon awarded four cooperative Price Agreements (3400-3403) that offer thousands of low-toxicity, recycled-content, and other "green" products in seven categories: (1) cleaning and building maintenance chemicals, (2) hand soaps/sanitizers, (3) waste can liners, (4) janitorial paper products, (5) cleaning supplies and related custodial equipment, (6) powered janitorial equipment, and (7) compostable food service ware.
A press release on this contract can be found here. Solicitation requirements and price agreements can be accessed via the ORPIN procurement website by searching for the contract title or contract #s 3400-3403. These contracts are available to all political subdivisions in Oregon through July 30, 2018.
Washington State's Green Janitorial/Industrial Paper price agreements can be accessed on the Washington Department of Enterprise Services' website under Contract #00812.